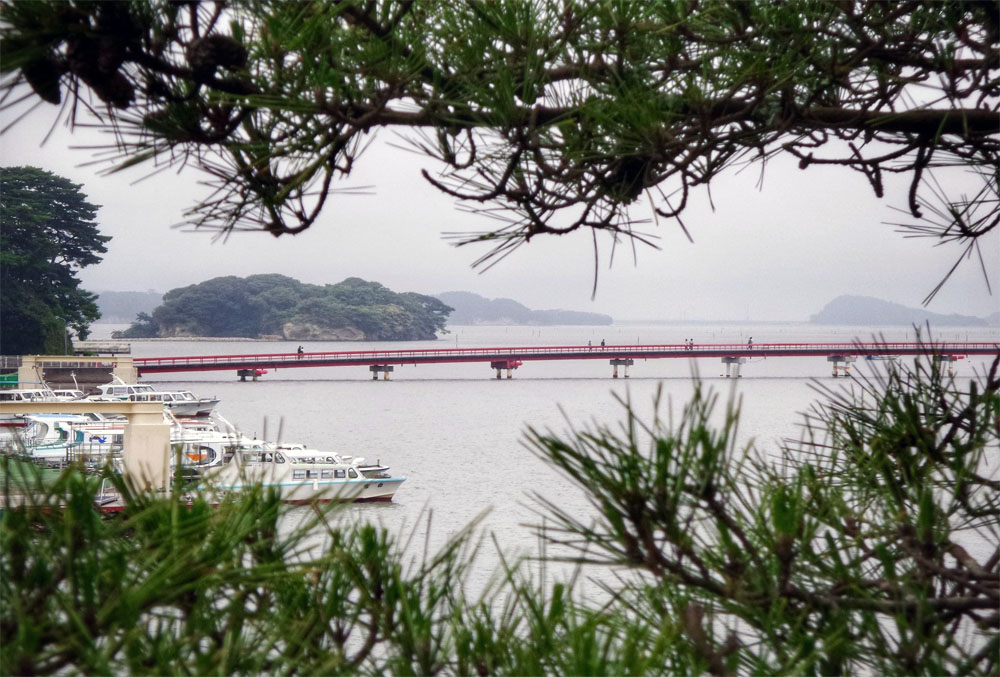 Fukuura Island, Known in Japanese as Fukuurajima, is a small island that sits off the shore of the city of Matsushima.
Fukuura Island is a favourite place for many locals, as it provides a place for many to relax, enjoy nature, and walk across a picturesque bridge (fukuurabashi) which spans across the bay from the mainland.  
The Island is a prefecture park, and also a fully natural botanical garden, with there being over 300 unique species of plants scattered around the island. 
Fukuura Island has a nice walk around the park, which should take no more than an hour to complete. There are also areas which provide great views of the Matsushima bay. 
The Bridge to walk across the Fukuura bridge to Fukuura island is a short 10-15 minute walk from Matsushimakaigan Station. Just walk out from the station to the water, and just follow the park along until you reach the bridge.
To access the Island, you will need to cross the fukuurabashi bridge, which stretches 250m across the ocean. You will need to pay 200JPY to access the bridge by purchasing a ticket from Cafe Bayland.