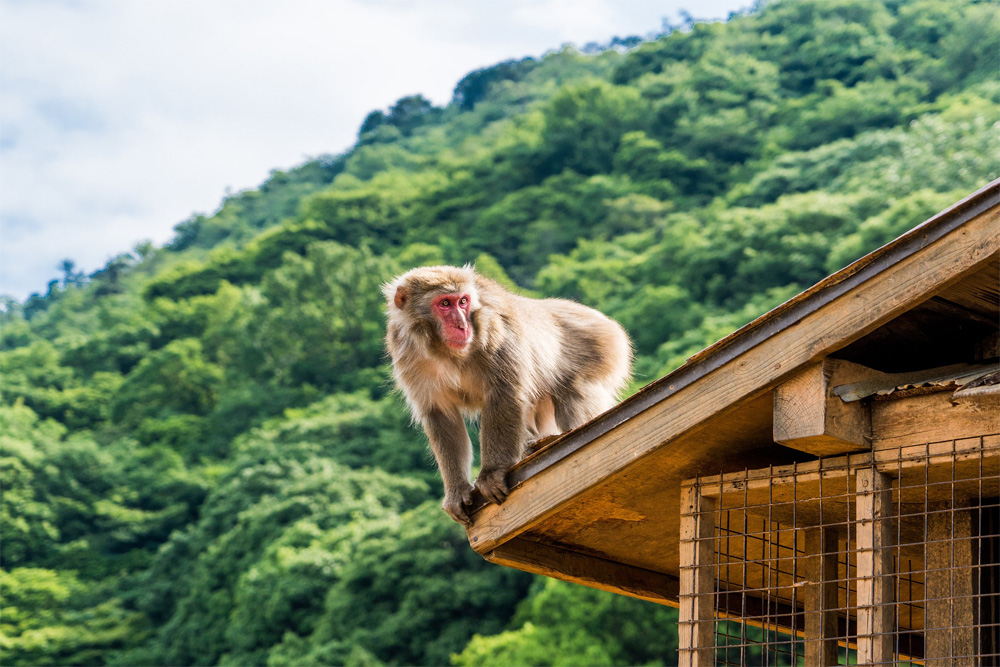 The Iwatayama monkey park is one of the few places around the Kansai area where people can go and see monkey's in their natural habitat and not enclosed in a zoo. It's located right by the Arashiyama Bamboo grove – Occasionally, you might hear it called as the Arashiyama Monkey park because of this.
The monkey's here are the same breed as the ones that you can see bathing in hot springs in Nagano prefecture, however, you will not see them doing this in Kyoto because the weather is quite different in Kyoto compared to the one in Nagano. 
Instead, there is a small stream which feeds through the park which you do occasionally see the monkey's cooling off in on a hot day.
Please keep in mind that although you can feed the monkey's in designated areas, keep in mind that these animals are wild and if you are eating food outside of the feeding areas, they will more than likely try to steal it from you. It's also important that you try to not put anything important down while you are in the park, keep everything you bring into the park on your person, otherwise the monkey's will surely take whatever they can.
The Monkey park is easily accessible as there is a seemingly endless amount of train lines which run to area around the park. Click directions on the map and see the optimal route from your point of origin!
Where To Stay near Iwatayama Monkey Park